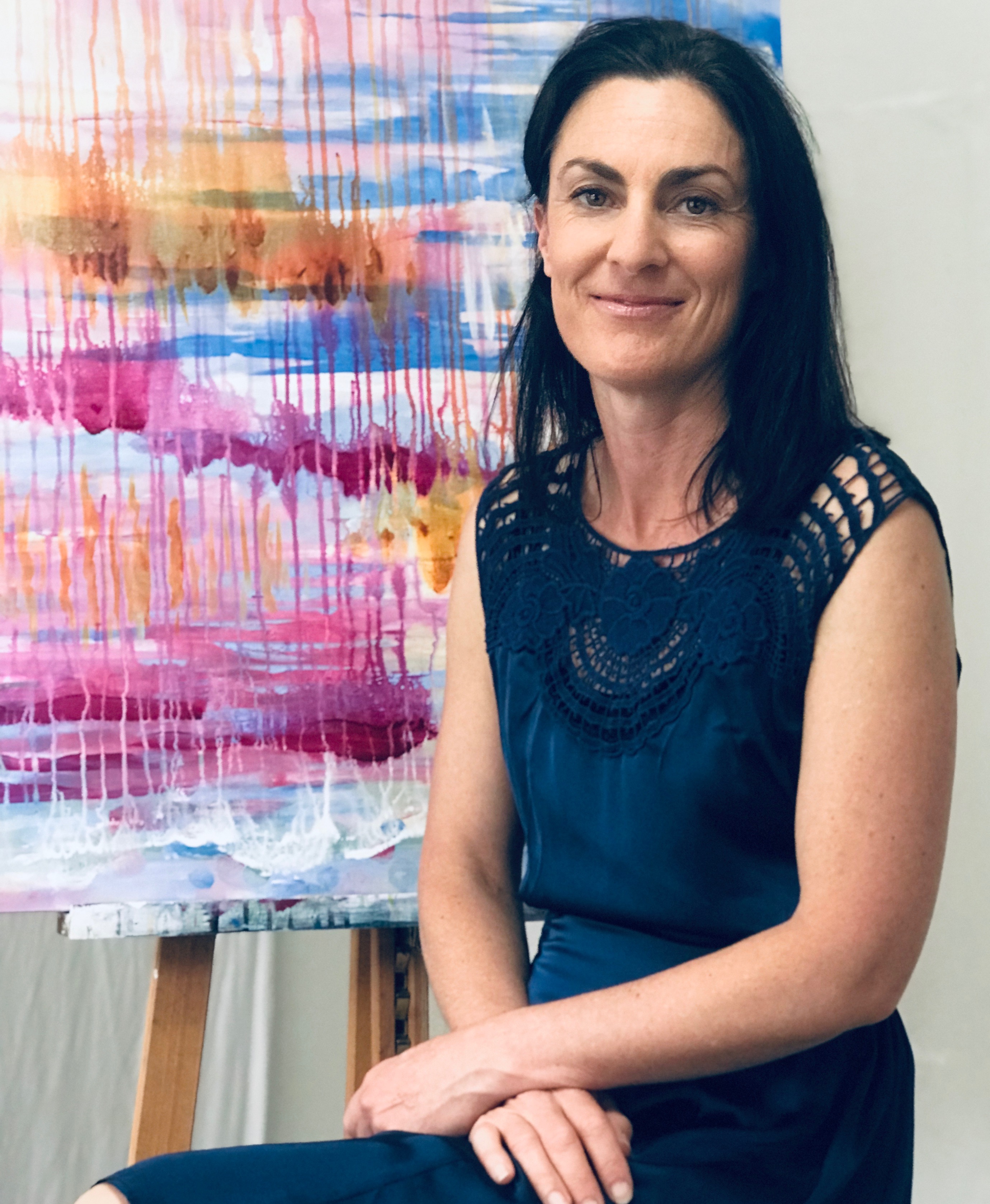 Sonia Chrystall – Artist
Originally from Auckland, Sonia now works from her home studio in Havelock North, Hawkes Bay. Primarily self-taught, she dabbled in painting in her early 20s and after deciding to 'get brave and just do it', returned to this love 20 years later.
Sonia primarily paints in acrylics and tends toward a colourful abstract-realistic style. It is a very intuitive, process-driven approach – many layers which eventually take themselves in their own direction. With this free approach the end result is usually unknown – it is about the painting journey rather than following a theme.
Sonia is constantly inspired by beauty in the world around us. Through the interaction of light, colour and focus she hopes the observer feels an emotion rather than just sees a painting.
Every now and then Sonia reckons she has it sorted – painting within walking distance to the coffee machine, three gorgeous kids to embarrass on school trips and stunning Hawkes Bay to kick around in with husband and aforementioned kids.